Dining and Restaurant Reservations Trends [INFOGRAPHIC]
This infographic from OpenTable has some great info about dining and restaurant reservations. Since its original creation, a new trend in restaurant reservations is popping up: text messaging. Various services are using the most popular channel on mobile phones to help guests reserve tables and to get notified when their tables are ready instead of using pagers or yelling (which is still used by more establishments than you'd think). In fact, text messaging is being used more and more for hospitality and guest services, with hotels, resorts and spas realizing the value of being able to communicate with guests on the device they never leave home without.
Restaurant owners and managers benefit from text messaging because it is cost-effective, available on almost 100% of mobile phones and enables they to send offers, promotions or collect customer feedback via text message surveys. With more guests becoming more mobile and depending on their mobile text messaging for quick communications, we see it as more than a trend, but a new method of communication that will continue as mobile consumers use messaging more than voice communications in the future.
A few fun facts from the infographic:
Italian is the most popular cuisine in all major metro cities except Washington DC, where it is American (go figure).
30% of reservations made on OpenTable are typically booked while the restaurant is closed (really impressive).
7pm is the most popular reservation time (eat earlier or later and avoid the crowds!)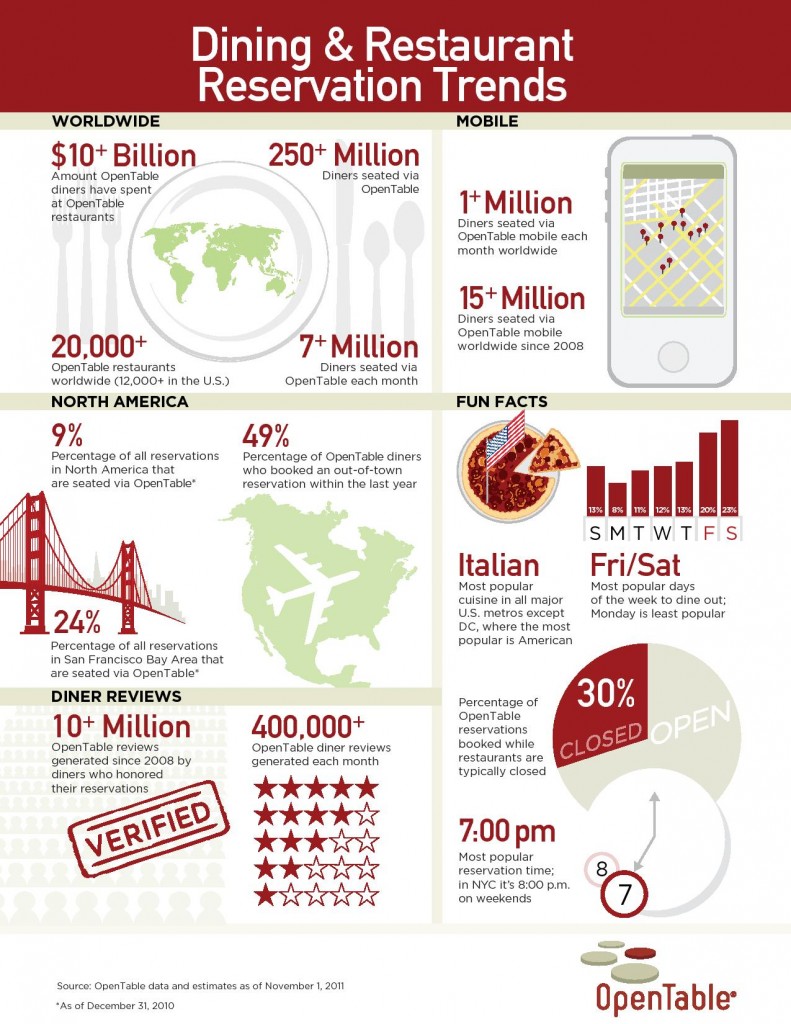 Get a quote for text messaging solutions for guest services.

—