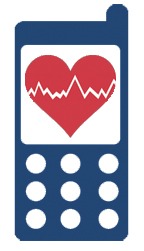 Mosio's Mobile Text Messaging Solutions for Health Services
There are a number of reasons health centers on campus and in the community are looking into new methods of communicating with Gen-Y, and it makes sense. In order to stay current and connected with teens and young adults, it is imperative to explore the technologies they are using the most.
Mobile text messaging is one of the best communication tools an organization can use today. Numbers tell the story:

4.1 billion text messages are sent each day in the U.S. (CTIA Wireless)
Americans overall send and receive twice as many text messages as phone calls per month. (Nielsen Mobile)
U.S. Teens (ages 13-17) sent and received an average of 1,742 text messages per month in Q2 2008. (Nielsen Mobile)
Text messaging has overtaken email and instant messaging as the main form of communication for college students. (Technology Marketing Corporation)
Text messaging isn't a fad and it isn't a new social networking site that will be outdated for a new one in a matter of years. It's not just growing by leaps and bounds. Texting has quickly become the preferred method of communication for the average American.
160 characters may not seem like enough to convey a question, answer or thought, but the nature of text messaging is quick and to-the-point interactions. In addition, there are new technologies enabling web-to-phone text messaging and conversation "threading", so a person using a computer online can receive and respond to another person who is sending messages from his/her phone.
Organizations that are adopting these new "textnologies" are seeing a quick return on their investment simply by being able to reach more students, patients, guests, customers and young adults.
9 Reasons to use Mobile Text Messaging for Sex and Health Education for Teens and Young Adults
1. It's everywhere they are. Phones are in their pockets and in their purses, everywhere they go. Text messaging offers a quick, discrete method of communication whenever and wherever advice is needed.
2. Text messaging technologies exist that provide anonymous interactions, allowing conversations to be private and confidential.
3. It is difficult to get over the hurdle of calling or coming in face-to-face for advice or help. Starting the conversation via text messaging can lead to more personal interactions (phone or appointment) once a level of comfort has been reached.
4. 80% of 18-34 year olds report cell phone as "lifeline" in a recent survey conducted by Sprint.
5. "Sexting" is a real problem. Utilizing the same medium to educate students can make a positive impact on negative behavior. They are obviously communicating about sex with their peers through text messaging & mobile photos, so this channel is open for healthier conversations.
6. 71% of teens and 90% of college students own a cell phone (Pew Internet and Student Monitor, respectively).  Not all own computers or have the privacy at home to be able to consult health professionals and sex education specialists.
7. Young people already understand texting can be used beyond peer-to-peer interactions. American Idol and youth-targeted marketing campaigns have done this for years, so there is no obstacle or major challenge for them to understand how a text messaging service works.
8. Quick, immediate, real-time availability by health services/information specialists can help prevent delayed, long-term issues.
9. It is a lot easier than you may think to implement a text message service and information helpline to reach more teens and young adults.
Need more information on how you can get started? Visit Mosio's Mobile Text Messaging Solutions for Health Services page or contact us for a free live demo.
Case Study: Scarleteen