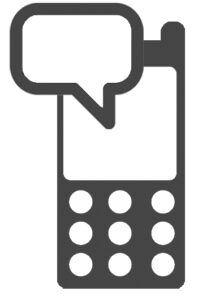 Mobile Answers – by Mosio
Welcome to our new information, news and commentary resource on  technologies, software as a service, cloud computing and all things mobile. This site was created and is maintained by those of us who work at Mosio, creators of Text a Librarian, the award winning AskMosio Community and Mosio for Businesses, enabling businesses and organizations to communicate with their customers and members on thier mobile devices.
We welcome you to visit often and if you're interested in how Mosio can help your organization harness the mobile channel, please visit us at www.mosio.com.
Thanks and we look forward to speaking with you.
Have a curious day,
The Mosio Team
Mosio
Mobile Information Systems
Connecting you and your customers on their mobile devices.
SXSW Web Awards 2008 Mobile Winner