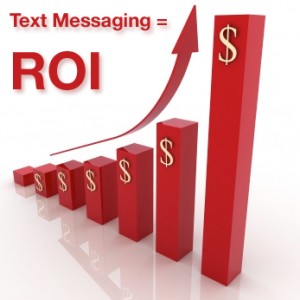 This morning I received an email from a VP of Service (let's call him Robert) at a company that supplies, installs and supports office technologies with a team of sales reps and service technicians out in the field on client visits.
It said…
"Noel,
In 300 words or less – please give me the 'Mosio for Dummies' explanation of what your product does and how I can get an ROI on paying this amount each month.
Robert"
My reply…
Hi Robert,
In 167 words (290 if you include the 2 customer testimonials below my name)…
Our customers use Mosio's FieldForce to exchange text messages with mobile workers from our secure website. These companies, like most, use the phone, email and other communication tools as well, probably like yours, but text messaging enables them to save time over phone calls, leaving, listening to and jotting down info from voicemails when they are giving status updates, asking questions or placing orders.
Simply put, it combines the time saving elements of texting (which 73% of mobile users do) with a hosted software solution for managers, dispatch or support in a business communications setting.
Positive Return on Investment:
Our customers are seeing ROI by noticing a huge reduction in the amount of phone calls and "voicemail tag" with their workforce out in the field. Many Mosio clients launch the system to a smaller, test group and then roll it out to everyone after that to see how it goes. I've listed two client testimonials below which show anecdotal ROI stories from happy Mosio clients.
Noel
"Mosio's FieldForce has been great for us. It enables us to maintain regular contact with our associates without spending a lot of time tied up talking on the phone or returning calls." — Tim Gross, U.S. Remodelers
"FieldForce offers a convenient and effective way for our merchandisers and managers to communicate when they are out in the field or in stores where there is a high noise level.  The quality, price and value of the service are excellent.  The program was very easy to set up and the Mosio Team is friendly, dependable and very responsive. FieldForce has proved to be an asset to our company in providing excellent Customer Service to our customers and employees.  " — Sherrie Arnold, ATA Retail Services
His reply to my reply…

Noel- you did very well.  I will forward this on to our Director of IT for his input and let you know if we are interested in further discussion.
Thank you very much.
Robert
—
I appreciated Robert's challenge as well as his response. We love Directors of IT and anyone else making decisions in technology for their companies, but we designed our software to have the lowest IT footprint possible. Mosio is web-based, secure, uses the text messaging capabilities of any mobile phone with text messages sent or received from any internet connected computer or tablet. ROI is the most important part of any business technology. Whether or not you use Mosio's FieldForce, using text messaging to communicate with your workforce will absolutely provide you with cost savings over phone calls and voicemail.