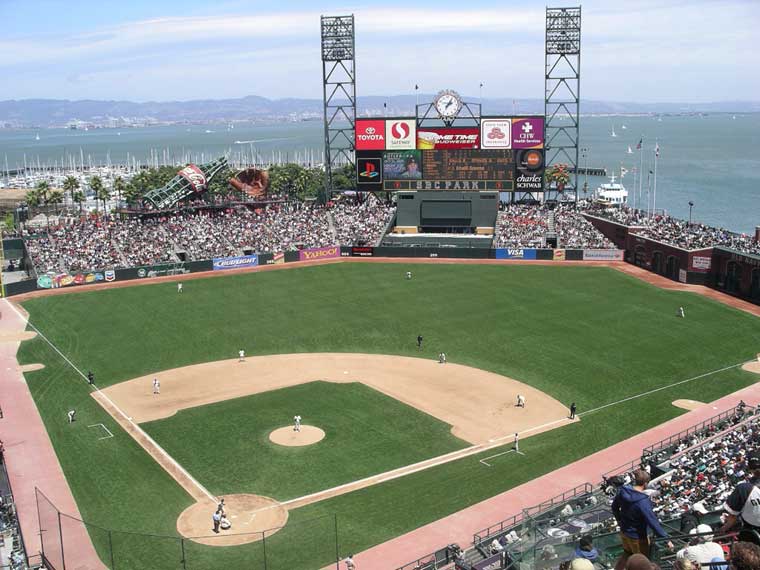 When it comes to effectively getting your message distributed and read by a large group at your event or conference, text messages knock the ball out of the park. Using text message alerts and announcements are the most effective way to reach the most people and be sure your is actually reaching the people you want to receive it.
Last weekend, the San Francisco Giants were playing and I took my place as the 10th player…on the couch 🙂 It wasn't long until Buster Possey, our catcher who has a .281 batting average, stepped up to bat. In baseball, a .281 batting average, getting a hit just under 1/3 of the times at bat, is pretty good- it gets you a key position in the lineup and millions of dollars a year.
While I moonlight as the 10th player from my couch (and I maintain that my popcorn eating & cheering is critical), if I tried to sell a service that only connected with its intended audience 28% of the time, I certainly wouldn't be the rookie of the year. I probably wouldn't even have a business.
Just 28% of mobile phone users in the U.S. have smartphones. Meaning, if you're counting on getting a message out to your conference or event attendees with an app, you only have a chance with 28% of them. And that's if all of them use the app.
More than 90% of text messages are read, meaning they are a better medium than email or mobile apps to reach your attendees on-the-go.
Here are 8 ways to use text message alerts and announcements at your next event or conference…
1. Text alerts for schedule updates: When timing at your event changes without warning, the fastest way to get the word out is by text.
2. Text alerts for evening events: If you've got some events that are happening after-hours that you want to remind people about, sending a well-timed text is perfect.
3. Send out live live polls and surveys via text message: Attendees at your event are on the go, but they're also at the point of experiencing your event in real-time. This is the best time to get relevant and good information from them through a live poll.
4. Send text announcements with special offers: It's good to keep some things a surprise at your event, and when you want to make a secret party, speaker, or prize winner known, text message is an instant way to reach everyone.
5. Text announcements for keynote speakers: Is there a link your keynote speaker references that you want everyone in the audience to have access to? Text it to them at the end of the speech.

6. Text announcements for real-time access: Send updates and announcements in real-time for anything that needs to be known instantly by your attendees.
7. Deliver timely information before, during and after: Want to reach your attendees while they are on their way and just after they leave? You know they'll be checking their phones…
8. Text message marketing for corporate sponsors: Adding the name of your event sponsors to the bottom of conference text messages increases exposure for their promotions or contests, and your revenue.
View pricing and sign up for a free trial now!
For more information about Mosio for Events pricing and plans, visit: http://www.mosio.com/events
Image credit: BaseballPilgramages