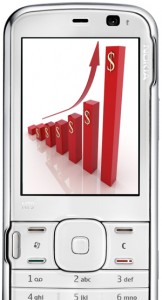 7 Methods Hotels Can Implement to Improve Guest Satisfaction Using Mobile Text Messaging
As a hotel manager, you've built your entire business on your willingness to serve others. So why not communicate with your customers using the technology they prefer most? Many mobile users see a phone call as a bother and intrusion. On the other hand, most customers prefer communicating via text message because it is convenient and simple. It's how they communicate with their friends, family and co-workers. When you use mobile text messaging to connect with your guests, you can improve your guest services in seven key ways.
1. Give guests a real-time voice and improve your reputation as an above and beyond customer-centric hotel by allowing your customers to send their concerns and questions to the concierge or guest services via text and get a reply.
2. Increase bookings at on-location spas and restaurants by allowing guests to text reservations.
3. Reduce the number of no-shows by sending reminder texts about appointments and reservations.
4. Be a mobile information resource for local flavor. Send a text message to alert guests about shows, attractions and experiences in areas around the city.
5. Increase a feeling of safety and security among guests. Use a text message to alert guests in case of an emergency. Guests will prefer your hotel because of the additional security.
6. Improve customer service by texting guests when their tables or rooms are ready, room service has arrived, or rooms have been cleaned. Allow customers to respond with questions about check-in or to let you know if they will be running late.
7. Send current and previous guests special offers, and allow them to respond to the text with a booking or reservation.
Pricing
See TextChat Plans and Pricing
Sign up for a free 14 day trial
—-