Text Messaging Makes Businesses More Competitive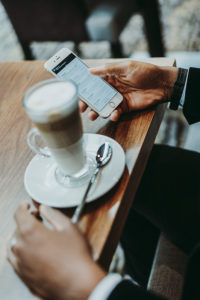 Clients often ask us about how text messaging provides them with an edge over their competitors. If you know your company needs to be mobile, why use text messaging? Our short answer is "because every phone is text messaging-enabled and nearly every mobile consumer in the U.S. has it as part of their plan."
It's 2017 and while many of the original statistics posted below pale in comparison to the data of today (we're due for a new post), we're constantly surprised at how new the SMS channel still is in many industries. We now get asked more about statistics and research showing the text message and mobile usage of older demographics.
We got a lot of great feedback from a blog post we did awhile back with text messaging and mobile facts and figures, so we put together another list of stats, facts and figures we found. Bottom line, adding text messaging to your business communications, whether it be with customers, employees, independent contractors, etc makes you more competitive.
Adding text messaging opens up a new, easy to use communication channel that helps cut through the clutter, costs and time associated with other forms of communication, like talking on the phone. Plus, it's the preferred method of communication by most mobile consumers. We're not saying don't talk on the phone anymore, but if you have a faster, more efficient, cost-effective way to communicate, we think it warrants serious consideration.
Here are some bits of info for you and if you're interested in speaking about your communication goals and how text messaging can provide you with a return on your investment, contact Mosio here.
The Competitive Advantages of Mobile Text Messaging: Stats, Facts and Figures
"90% Would Rather Use Text Than a Phone Number"
– GoIP Global, Inc User Survey, November 2010
"…of the 82 percent of consumers who prefer on-device self-service, 35 percent are between the ages of 36 and 50 years old, 38 percent are between 25 and 35, and 27 percent are between 18 and 24."
– Nuance Communications Mobile Customer Care Study
"44 percent of consumers surveyed said they would rather receive product information and other marketing messages through SMS campaigns than via any other channel."
– Direct Marketing Association, July 2008
"The average cost of a live-agent service call is approximately $12. An SMS interaction, on the other hand, costs mere pennies per message."
– ContactBabel Contact Center Analysis Firm
"Interacting with customers via SMS allows the issue to become what RJ Auburn (CTO of Voxeo) refers to as 'a background problem' — less of a headache and requiring much less of [company agent's] time. Text messaging also gives agents a context for every inquiry. Unlike an IVR, SMS can move through these more complex inquiries seamlessly."
– DestinationCRM.com
"94%) have texting included in their phone plan. This makes texting by far the most popular feature of US consumer mobile phone plans. Other popular features include email (80%) and mobile web (78%)."
– New study from IHL Group and RetailConnections.

"Texting Is an Underutilized Customer Engagement Tool"
– Article by 1to1 Media, Insight and Best Practices from the Customer Strategy Experts
There you go, enough stats to shake a phone at. If you're looking for text messaging solutions like live voting, live polls, or SMS surveys, contact us. We're happy to help.