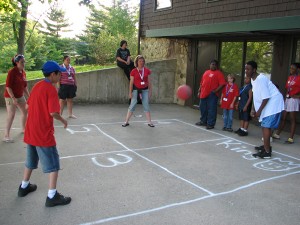 You may want to think twice about how much time and energy you spend on your location based services efforts in mobile…for the time being.
In day to day living, for better or worse, it's easy to forget that "everywhere isn't like here" (which always makes for a great excuse to travel). San Francisco is a hub to many technology start ups, I love it for that. But in many ways it gives one a foggy view of the way the rest of the world works. If you walk around the city it seems everyone has a smart phone (and specifically an iPhone) and in tangled twist of irony, being in the wireless industry creates even more of a disconnect to what most of the world does on and with their mobile phones.
Nielsen released some new research recently showing that U.S. smart phone app users are concerned with privacy when it comes to location. And why shouldn't we be? With all of the recent news about cell phones tracking our every movement (whether we know it or not), it's sort of a scary thought.
Mashable had a post the other day, "Why Mobile Users Aren't Checking In [INFOGRAPHIC]" got a mixed response here at Mosio HQ. Some of us were surprised to find out only 17% of mobile users "check in" to Foursquare and Facebook Places, the rest of us weren't surprised at all. Should your business design and implement a mobile technology strategy that doesn't appeal or apply to 83% of your customers? I suppose it depends on your customers and more specifically on your resources.
Your business should definitely have a mobile presence. Our advice: make sure your efforts are spent on providing access to the most customers possible.
In the end it's entirely up to you, but this report on the "reality behind the hype" as the infographic suggests is definitely eye opening for any business trying to decide what discounts or promotions they should offer to the 1 out of 5 customers trying to be their "mayor." Your employees know who your regular customers are, do they need to be shown a digital badge to prove it? I'm certainly not suggesting one way or the other, but the research definitely warrants more consideration when thinking about implementing these types of technologies. If you have the resources and you think it'll work, it doesn't hurt to try. If not, there are plenty of other ways to go mobile.