We communicate differently than we did twenty years ago; or even ten years ago.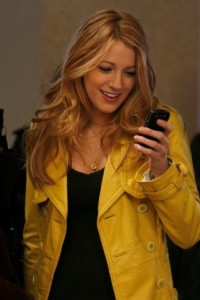 For 12-17 year olds, texting is the main form of communication; in fact, it's more popular than face-to-face, phone calls and emails combined. The average American teen sends over 3,000 text messages a month. And, though 25-35 year olds make up a relatively small portion of the population, they are responsible for a large number of text messages sent in the US.
In short, texting is huge.
Many providers of goods and services have caught on to the trend and are now offering free coupons via text messaging services. If the trendy new frozen yogurt shop wants to get the word out, using a text messaging advertisement business may be their best bet.
Our cells are never far away and we check them even if we don't suspect we've missed a call. Why? Maybe because we're obsessed with our phones.
Consequently, text advertising makes tons of sense. Just as our communication habits have changed due to technology, marketing and advertising must also change to keep up with our latest tendencies. Text message advertising is a timely and effective form of advertising that's especially suited for a generation that's constantly on the go. The sooner a consumer hears about a deal, the sooner they can act on it, which drives immediate business and revenue.
How?
Cell phone users send a six-character code to a business, which essentially tells them: "Hey, I love your frozen yogurt. Keep me updated on it!" Once the business receives the code, the sender can later receive alerts, announcements, promotions, links and coupons straight to their mobile device.
Consumers receive information straight to their phones without the hassle of email and computers or standard mail and postage rates. Advertising companies no longer have to spend crazy amounts of money.
The Results
Recent studies show that text advertising reaches a massive audience. Taking advantage of a free coupon via text doesn't require a smartphone, installation of any apps or even Internet access. The only absolute requirement is a text-enabled phone – pretty much any phone on the market – and a standard text message plan.
Why More Businesses Should Text
Cell phone users value real-time advertisements and are more likely to act on an ad that implies a sense of urgency. You also target a specific audience, so if your business operates in a college town or if you sell products that are geared towards teens, texting is one of the best ways to get their immediate attention and keep them hooked.
Text advertising businesses also offer real-time event coverage. If your business is conducting a conference, fundraiser or gathering, keeping your attendees and outside consumers in the loop can be difficult to do without spending a lot of money. Text message marketing allows you to keep users updated, run a mobile conference website with an itinerary and stay in touch after the event.
This service is especially useful for smaller business that may not have a big budget for advertising. Pricing for these services is considerably cheaper than that of standard advertising methods. You also have the opportunity to reach your direct audience and only send information to people who ask to receive it. Your advertisements, then, will never fall on the wrong people, arrive unwelcomed or go unnoticed. Talk about bang for your buck!
About the Author:
Ashley Spade is a law student in Chicago. When not pulling all-nighters at the library, she spends her time scouring thrift stores for vintage fashion treasures, reading case briefs while on the treadmill at the gym, and volunteering for local animal shelters. Follow the adventures of Ashley and her furry sidekick, Sir Winston Pugsalot the First, on twitter:Â @ashspade or check out her fashion blog: www.beltsandbangles.com