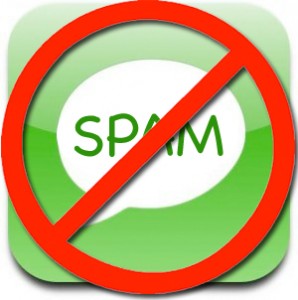 Spam sucks and on your mobile phone it's even worse. The process to report spammers used to be as big of a pain as spam itself, but in February 2010 the GSM Association launched a pilot program using the (even shorter) short code 7726 (which spells out SPAM on your phone's keypad). I use AT&T, which participates in it and I'm not entirely sure of the other carriers in the U.S. who do, but all of them should.
I Here's how you use it:
1. Copy the spam message you get in your phone.
2. Text it to 7726.
3. Copy the phone number you're receiving a spam from and wait for about 10 seconds.
4. You should get a reply from your carrier asking you for the phone number. Reply to that message with the number.
I have found this to be quite helpful and in fact I have yet to get another spam message from the phone number who sent it in the first place. It's entirely possible that the spammers are simply changing numbers, but being able to do this from my phone is convenient, simple and empowering.