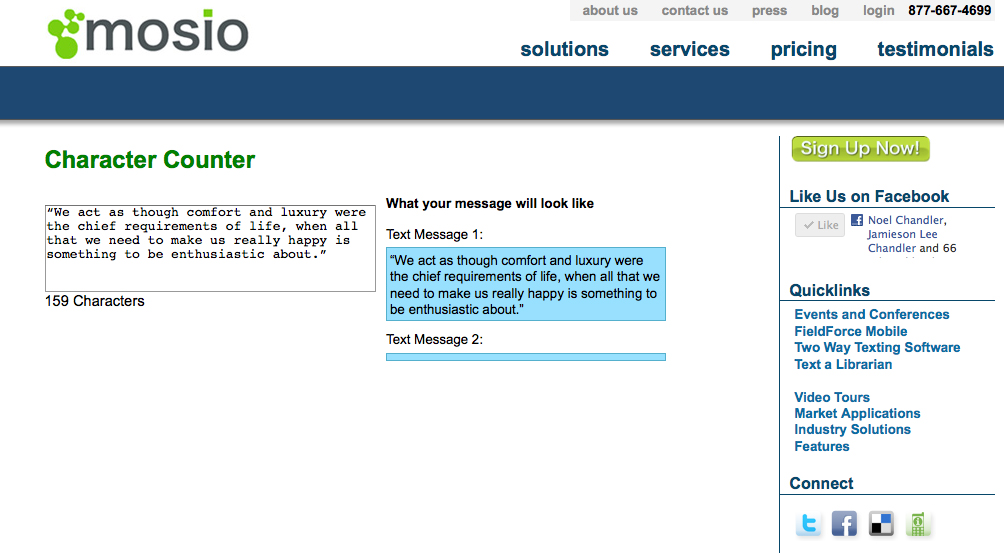 Free Text Messaging Character Counter
Our software has a built-in character counter for setting up text message alerts and reminders as well as when our clients are responding to their customers, but we often have people asking about the best way to figure out how much information can be sent in a text, so we built and have hosted this text messaging character counter and you're free to use it as well. Feel free to bookmark it or save it somewhere in case you need it in the future.
Internally we have an 800+ term "textspeak" translator that has an SMS acronym dictionary of nearly every possible short phrase texters have come up with. We're currently speaking with the development team about hosting that outside of our service. If you're interested in it, contact us, let us know and we'll pass it along that more folks are looking for it.
Happy texting,
Noel