These features have been live on Mosio for awhile now, but we realized we needed to do a better job of explaining them to users, so here it is!
How to Post Questions and Answers to Facebook and Twitter. Social Media + Marketing = Cool!
Re-purpose content to drive more usage of your service. Interesting, funny, engaging, witty and awesome questions and comments deserve to be heard and they're free marketing for your services. Tweet or Facebook em! Big THANKS to the Dev Team for making it super simple to do with the Post to Twitter and Facebook features.
After a question has been answered, you click on the Twitter or Facebook Icon.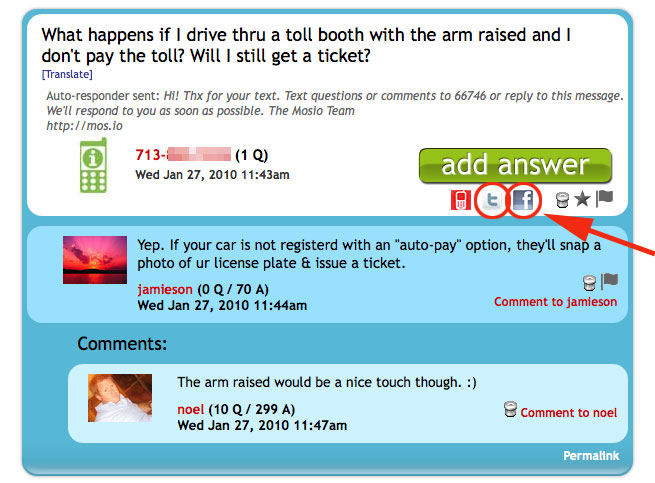 A pop up lets you know it has been copied to your clipboard, ready to post.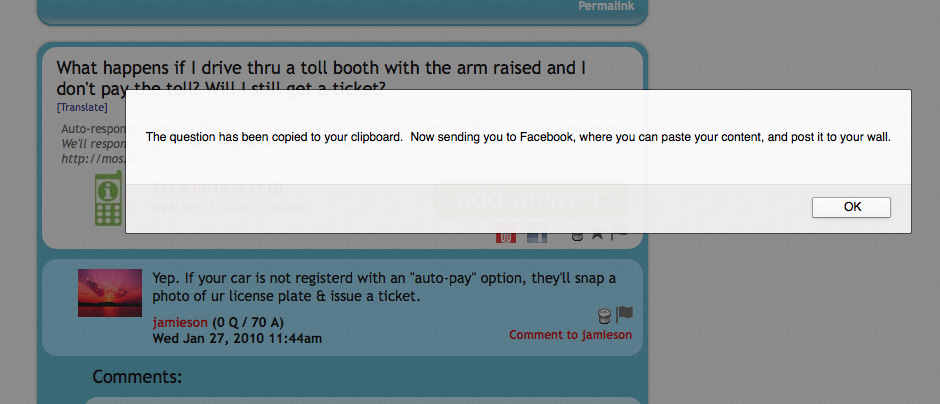 Your Facebook fan page will open up and all you have to do is paste and edit as needed, then Post!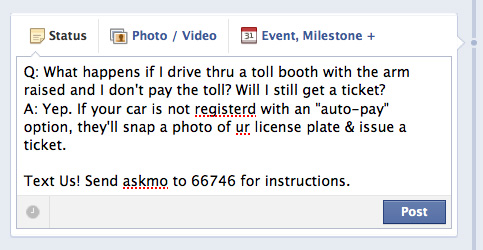 Adding the feature in your Mosio account is easy.
Click on Microboard Settings section in the Administration module.
Check the Show "Post to Twitter" or "Post to Facebook" options.
Save.
The icons will begin showing up on your microboard, ready to post.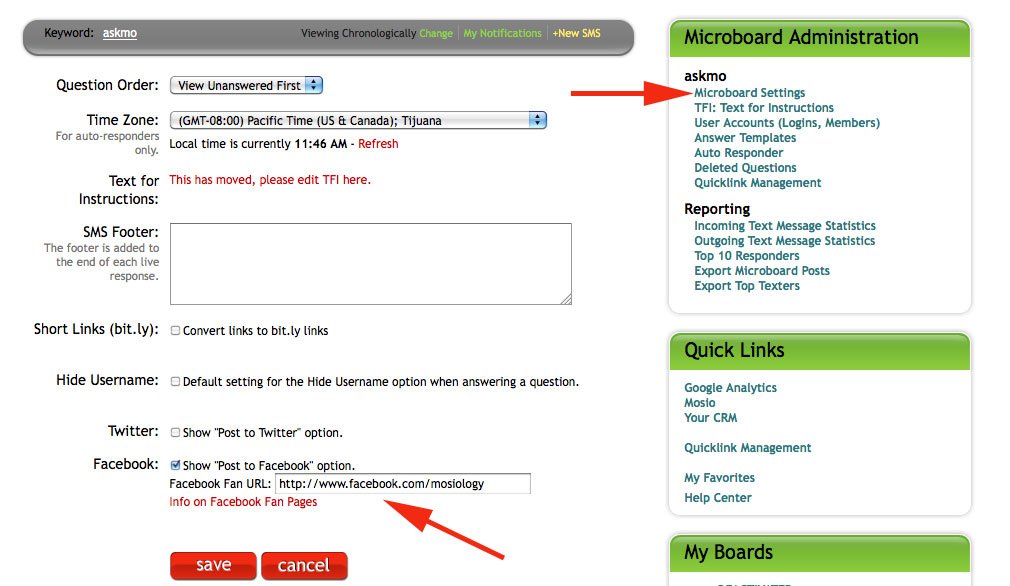 The tweet will be pre-filled, including your keyword's hashtag (ex. #asktal) as well as the Mosio short code hashtag (#66746). Edit as necessary.
Social Marketing + Engagement
Tweets are indexed by search engines like Google, Bing and now Yahoo and can appear in search results (aka free marketing). Tweeting user-generated content of funny, interesting and helpful questions and answers engages Twitter- following patrons (and their followers through re-tweets) and informs them about your organization or company's services. We've seen great examples of reference trivia and daily fun facts using Twitter.
Spreading Love for Your Organization

When a patron texts good ideas and positive feedback, spread the love!