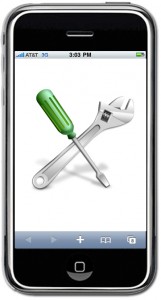 Working out in the field can be stressful and time consuming. For businesses who depend on the efficiency of technicians to increase revenues, every minute counts. Text messaging offers significant advantages over phone calls when it comes to communicating in the field, including time-shifting (enabling each party to reply when it's convenient for them), avoiding "voicemail tag" and quick sharing of information with anyone needing to repeat it or write it down.
The most important thing for companies to consider when using text messaging is to use a system that makes it efficient for them to receive and respond to text messages from field technicians. There's no point in your managers/dispatchers to be sitting in the office texting when they can type on a keyboard as well.
8 great uses of text messaging for communicating with field technicians.
1. Status Updates
Enabling technicians to report quickly from the field provides managers/dispatch with real-time information about how things are going without hounding or spending any time on the phone.
2. Upsell Opportunities
There is no greater opportunity to offer a client new products or services than when you are at their location in front of them. Text messaging lets companies provide their technicians with opportunities to offer specific additional services to customers based on their purchase history or needs.
3. Where's my next job?
It seems simple, but so much time can be saved using text messages to answer this question. If your company uses text messaging to give status updates, dispatch can proactively send this information so technicians can begin thinking of the next service call as soon as possible.
4. Heads up info about the next service call.
No one wants to go into a client situation unprepared. Whether it is letting technicians know about animals, their point of contact or history about the last service call, sending a quick SMS with information about the next job gives them the information they need to succeed.
5. Purchase orders, job orders and cost sharing.
Every company does things differently, so there's no reason to go into specifics, but being able to send/receive information without having to hear it, then write it down is always going to be more efficient and avoid mistakes.
6. Directions, maps and location based information.
Sometimes you get lost. It happens. GPS can help, but what about finding a store close to where you are to help you get what you need faster? Along the same lines as #5, anything sent and received by texting is more efficient than writing it down.
7. Efficiently receive and respond to support questions.
Anytime technicians are away from headquarters they are at a disadvantage. They don't have all of the information, don't have face-to-face access to project managers or sales people who sold the job. Being able to text in a quick question, continue working, then get an answer saves the company time and gives the technician the support they need to get the job done quickly and correctly.
8. Order parts quickly.
In a perfect world everything technicians needed for a job would be in a warehouse on wheels. Until that happens, the faster they can communicate parts needed, the quicker those parts can be ordered and sent.
If you have any other uses you're seeing out in the field, please feel free to post them in the comments.
Noel Chandler
Mosio's FieldForce