Interactive text messaging software enabling you to communicate, engage, and collect data more efficiently
Mosio's web-based software enables you to receive questions from your audience via text message.
Event speakers and expert panels are great for event attendees, but the Q&A portion of the session is where attendees truly get to participate and engage with the speakers. Passing the microphone or pieces of paper for audience questions are a thing of the past. At best, they are an inefficient way to ask questions of speakers. There's a better way with two-way text messaging via text-to-screen software, inviting the audience to ask questions using the device they always have with them: mobile phones.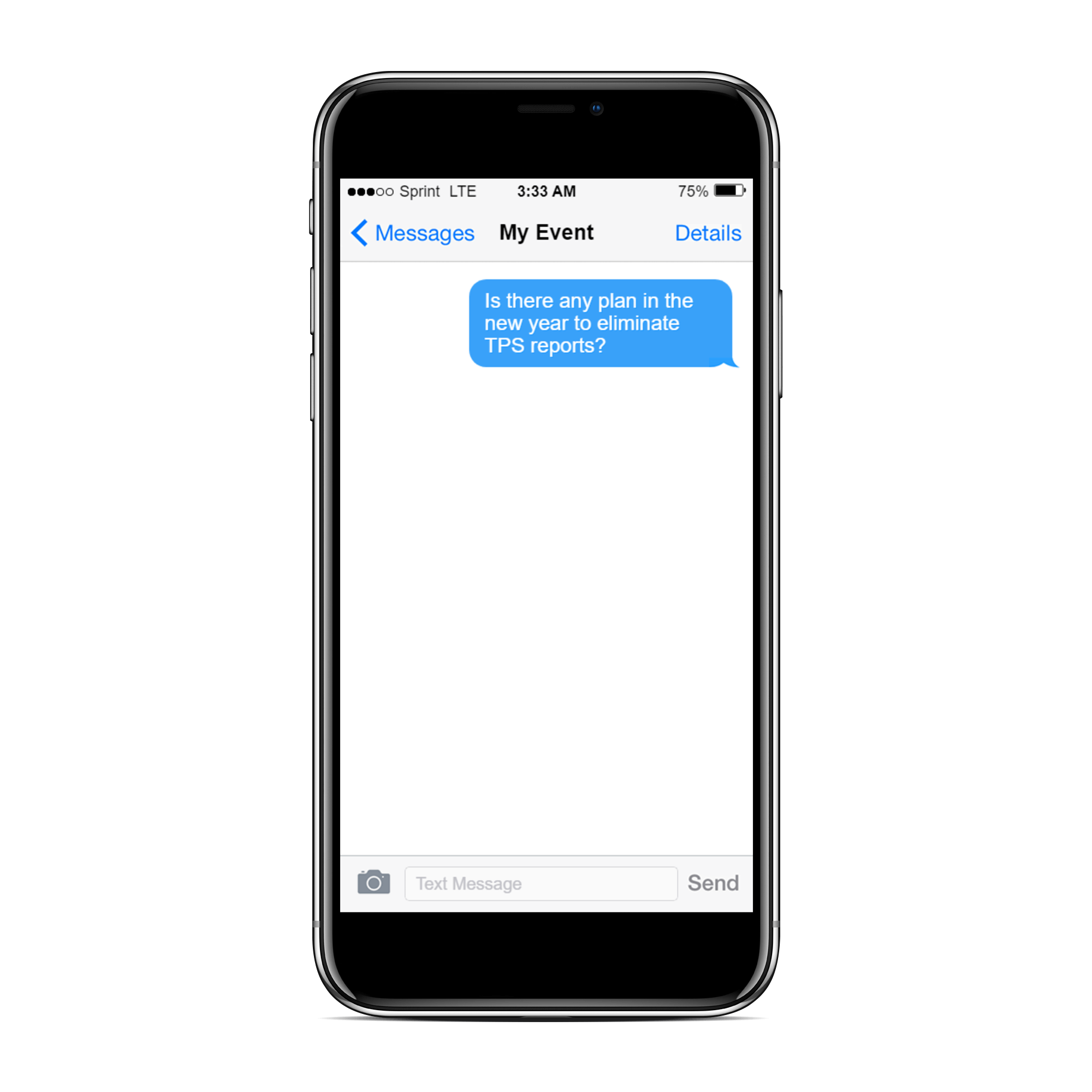 We make Q&A Sessions more interactive
Mosio's Text Messaging Software Features
Add your own look and feel with a custom header in the navigation, moderate questions before they show up on the screen, or even use our "Host Post" option.
Creating a more interactive experience for everyone, questions can be posted before, during, or after your event.
Cheaper, more accessible, and less complicated than mobile apps or audience response systems clickers.
Communicate More Effectively
Encourage input from every audience member, not just those willing to raise their hand or stand up at a microphone to speak.
Mosio's system is web-based and easy to set up, all you need is a laptop and internet connection.
A system for different needs
You can have a single system for your main event room or separate systems for break-out sessions and rooms (inquire about discounts for multiple systems).
Mosio Q&A | Text Messaging Software for Events, Conferences, and Meetings
© 2023